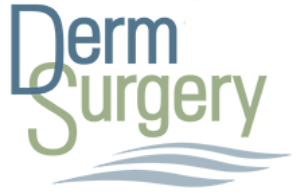 https://www.dermsurgery.org
(713) 791-9966
Sun Damage Treatment
The Effects of Sun Damage
It has always been fun to lounge in the sun but sun damage can hurt your healthy skin over time. Too much exposure to the sun's ultraviolet rays (UV) will certainly place you at risk for skin cancer, actinic keratosis, age spots, freckles, dry skin, wrinkles and early aging signs such as long term loss of collagen in the skin. The reason is the sun actually gives off damaging ultraviolet light which has been the largest reason (at least 80%) for skin aging. Some spots or skin changes can be pre-cancerous such changing moles, actinic keratosis, and actinic chelitis which can potentially become squamous cell carcinoma.
There are several treatment options for sun damage depending on the diagnosis and damage level. Treatment options may include but are not limited to: topical anti-inflammatory gel/creams, cryotherapy (freezing), chemical peels, laser resurfacing, photodynamic therapy (PDT), and topical lotions.
To help prevent sun damage use an appropriate SPF (15-50) sunscreen, wear hats, wear long sleeves, and do get at least 10-15 minutes daily of exposure to the sun for vitamin D. Follow up with a dermatologist for annual skin checks.
If you would like to learn more about sun damage treatment, please call one of our specialists at a location near you.
Sun Damage Treatment Locations Near You
High-quality skin care is never far away. Call a convenient location near you to request an appointment.
Back to Top