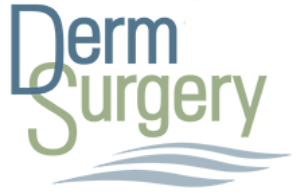 https://www.dermsurgery.org
(713) 791-9966
Tattoo Removal
Tattoo Treatment
Many patients have tattoos they sometimes wish they did not during certain life events. Although tattoos are considered artwork and in-style for many, there are many who are choosing to have them removed. In these cases, there are some options for many types of tattoos, however, not all can be removed due to pigment and color.
Patients do have options with laser techniques more so now than in years past. A patient must, however, find a specialist who has the right laser machine to perform the procedure effectively. The tattoo must be first evaluated to determine whether or not it will help as well as determine how many treatments will be necessary.
Colored tattoos are a bit more difficult to remove and sometimes are not possible to rid completely. However, with the Picosure Laser it is possible to obtain significant fading of the area and at times remove completely.
The Picosure laser uses a light in pulses which break up the pigment colors of the tattoo. This is usually done in the office and requires no anesthetic but can be used if necessary.
There is no down time and the patient can return to normal daily duties immediately after. Sunscreen is required on the area and preferably keep covered if out in the sun for extended periods of time.
The Q-Switched ND:Yag laser is more helpful in removing the blue, gray, and/or black tattoos. This laser also uses pulses to break down the pigment and color. Local anesthetic can be used as well to comfort the patient. This also requires more than one treatment which would be determined by the physician/provider during consultation.
It is always best to meet with a dermatologist to determine whether or not you are a candidate for tattoo removal.
If you would like to learn more about tattoo removal, please call one of our specialists at a location near you.
Before & After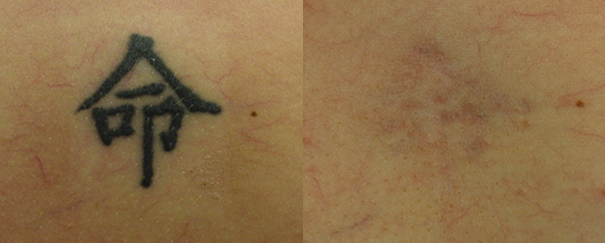 Tattoo Removal Locations Near You
High-quality skin care is never far away. Call a convenient location near you to request an appointment.
Back to Top