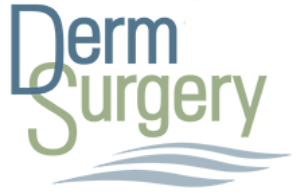 https://www.dermsurgery.org
(713) 791-9966
Employment Opportunities
We are the largest private practice in Houston, TX. We are NOT equity owned and are an independent and proud private organization that emphasizes the core concepts of patient care, provider autonomy, compassion for our patients, and work-life balance. Houston is well known for exceptional international and domestic cuisine, and an endless amount of recreational activities. It will soon be the 3rd most populous city in the USA and is more diverse than 95% of the country. Galveston, NASA, Big League Sports, The Museum District, Rodeo, Theaters, Trails and Bayous – The Houston area has it all. Sure, summertime is hot, but our winter time is divine!
We have openings to join our practice:
Please email humanresources@dermsurgery.org for additional information about our opportunities.
---
Certified Medical Assistants/DermTechs–  Full Time opening in the practice on our Mohs Surgical Team –  Woodlands/Willowbrook
Patient Services Specialist – Full time Front office position, Houston
Insurance Verification Specialist – Full time, Houston
_________________________________________________________________________________________________
DermSurgery is always interested in speaking to potential qualified candidates, for employment opportunities. For more information on 
employment, please complete the form below and upload your resume. Physicians may submit CV's directly to (713) 791-9927 (Fax).
Inquire or Apply Online
Equal Opportunity Employer
It is our policy to abide by all federal, state and local laws prohibiting employment discrimination based solely on a person's race, color, religious creed, sex, national origin, ancestry, citizenship status, pregnancy, physical disability, metal disability, age, military status or status as a Vietnam-era or special disabled veteran, marital status, registered domestic partner or civil union status, gender (including sex stereotyping and gender identity or expression), medical condition (including, but not limited to, cancer related or HIV/AIDS related), sexual orientation, or any other protected status except where a reasonable, bona-fide occupational qualification exists.
Back to Top