DermSurgery Associates
7515 South Main Street, Suite 240
Houston, TX 77030
Phone: (713) 791-9966
Monday–Friday: 8 a.m.–5 p.m.
Friday: 8 a.m.–4 p.m.

Accreditations & Associations

ASDS dermatologists are experts in performing a wide range of treatments and procedures to treat the health, function and beauty of skin throughout every stage of life. They are the premier medical specialists trained to treat skin and soft tissue in both medically necessary and cosmetic surgical and non-surgical methods.
---

The American Academy of Dermatology was founded in 1938. It is the largest, most influential and most representative dermatology group in the United States. With a membership of more than 17,000, it represents virtually all practicing dermatologists in the United States, as well as a growing number of international dermatologists.
---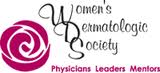 The Women's Dermatologic Society, founded in 1973, is dedicated to helping dermatologists fulfill their greatest potential and assisting them in making a contribution to our specialty and is committed to issues relevant to women and their families. Members do this through leadership, mentoring, networking, community outreach and patient education.
---

Members of the ACMS are the upper echelon of dermatologic surgeons and distinguish themselves because they all have completed formal fellowship training in the art of Mohs Micrographic surgery under the tutelage of a master surgeon.
---
The American Society for Mohs Histotechnology is a membership organization of 375+ skilled technicians who process the slides used to determine the amount of tissue removed during the Mohs micrographic surgical procedure used to treat skin cancer. They are a vital part of the surgical process and are essential in successful surgical outcomes. Members, such as Dr.Goldberg, are equipped to provide the highest quality tissue slides, essential to complete skin cancer removal and long term cure.
---

The ASLMS promotes excellence in patient care by advancing biomedical application of lasers and other related technologies worldwide. Members of this society attend the annual conference where they are able to explore the cutting edge laser and biomedical device technology and to bring this knowledge back to serve the needs of their patients.
---

The Harris County Medical Society was established in 1903 and has become the largest county medical society in the United States. It is the professional organization for physicians in Harris County and works with health plans to improve their processes for patients and physicians. Often we discover system-wide problems and collaborate on solutions that streamline care.
---
In partnership with the medical community, Allegan delivers leading products that improve patient outcomes. BOTOX® Cosmetic (onabotulinumtoxinA), and the JUVÉDERM® family of dermal fillers are some of the products used by DermSurgery Associates, PA.
---
Professional association for Dermatology Nurses
---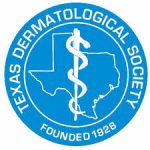 The Texas Dermatological Society was formed to promote and advance the science and art of medicine pertaining to diseases of the skin.
---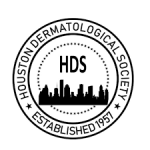 The Houston Dermatological Society (HDS) is the professional organization of practicing board-certified dermatologists in the greater Houston area.
---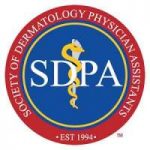 The Society of Dermatology Physician Assistants (SDPA) was founded in 1994. It currently has more than 3,400 members. Its membership is made up of those who provide dermatologic care or have an interest in the medical specialty of dermatology. Its Fellows are PAs who provide medical services with the collaboration of a board-certified dermatologist.
---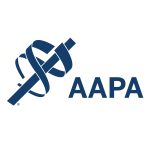 The American Academy of Physician Assistants (AAPA) was founded in 1968. It is the national professional society for PAs. It has more than 131,000 members across all medical and surgical specialties in the U.S.