DermSurgery Associates
7515 South Main Street, Suite 240
Houston, TX 77030
Phone: (713) 791-9966
Monday–Friday: 8 a.m.–5 p.m.
Friday: 8 a.m.–4 p.m.

AviClear™
A first-of-its-kind solution for mild to severe acne, AviClear laser acne treatment is now available in Greater Houston, TX. AviClear has demonstrated results comparable to Accutane® without medication or notable adverse effects, making it an innovative advancement in the field of acne treatment.
DermSurgery Associates is thrilled to offer AviClear as another effective defense against acne for people of all ages, genders, and skin types.
What Is AviClear?
AviClear is the first and only FDA-cleared energy device to treat mild, moderate, and severe active acne. The treatment both reduces current breakouts and makes future acne flare-ups shorter, less intense, and less frequent.
How Does AviClear Treat Acne?
Excess sebum produced by overactive sebaceous glands is one of the leading causes of acne. AviClear's energy wavelength targets and suppresses these glands to limit oil production and balance sebum levels months into the future.
Who Is a Good Candidate for AviClear?
AviClear is a very inclusive solution that works for virtually all skin types and forms of acne. It is popular with people looking to treat their breakouts without oral medications or solutions that may involve adverse side effects.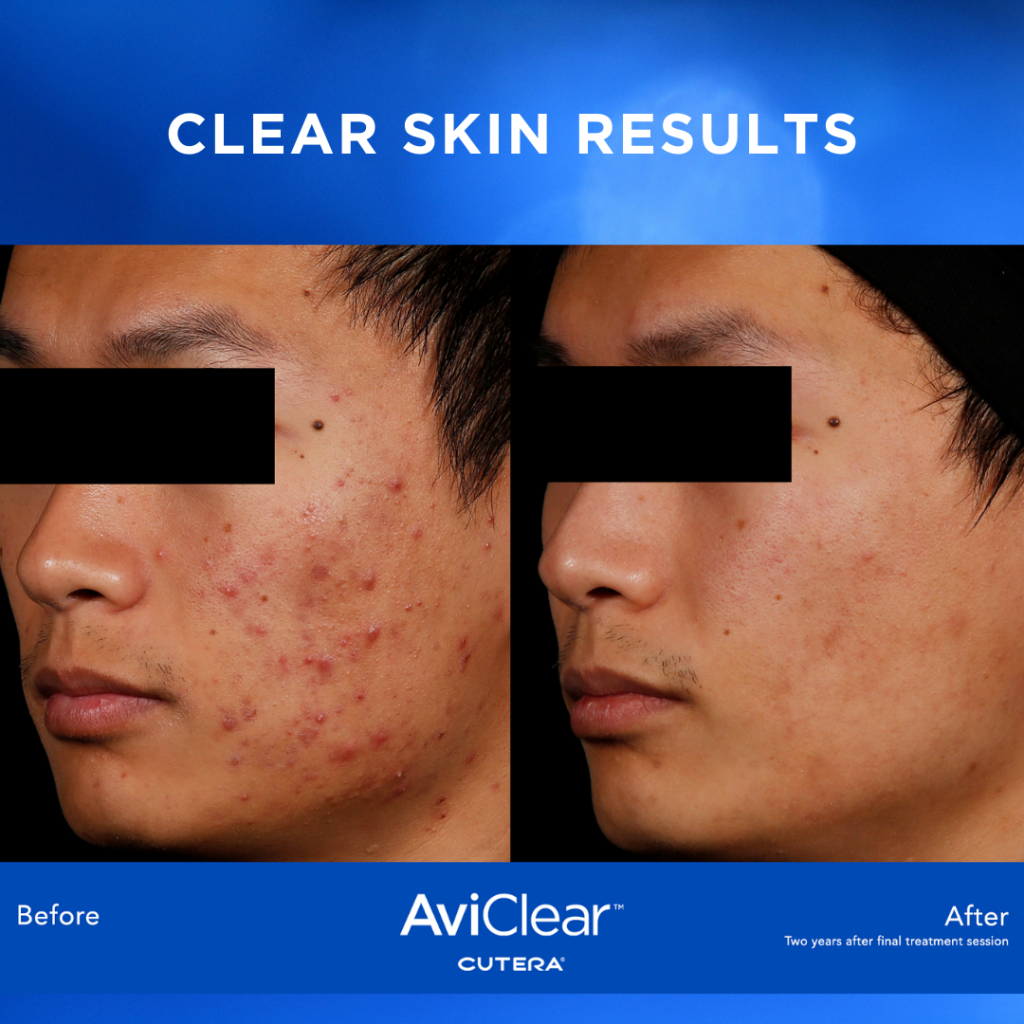 How Long Does It Take To See Results With AviClear?
Most people see their best results with a series of 3 half-hour sessions spaced 4 to 6 weeks apart.
Does AviClear Hurt?
The device features AviCool™ sapphire skin cooling and smart sensors to monitor your skin's temperature from start to finish. Some people say the treatment feels like a rubber band snapping against the skin. In clinical trials, recipients found it easy to tolerate without numbing agents or breaks during the sessions.
Does AviClear Work?
In clinical trials, 87% of people treated with AviClear saw at least half of their acne resolve at 6 months following treatment. Your results may continue to improve for several months after your last session as your skin continues to regulate your oil production.
Is AviClear Safe for All Skin Types?
AviClear's 1726 nm wavelength is safe and effective for all facial skin types and tones.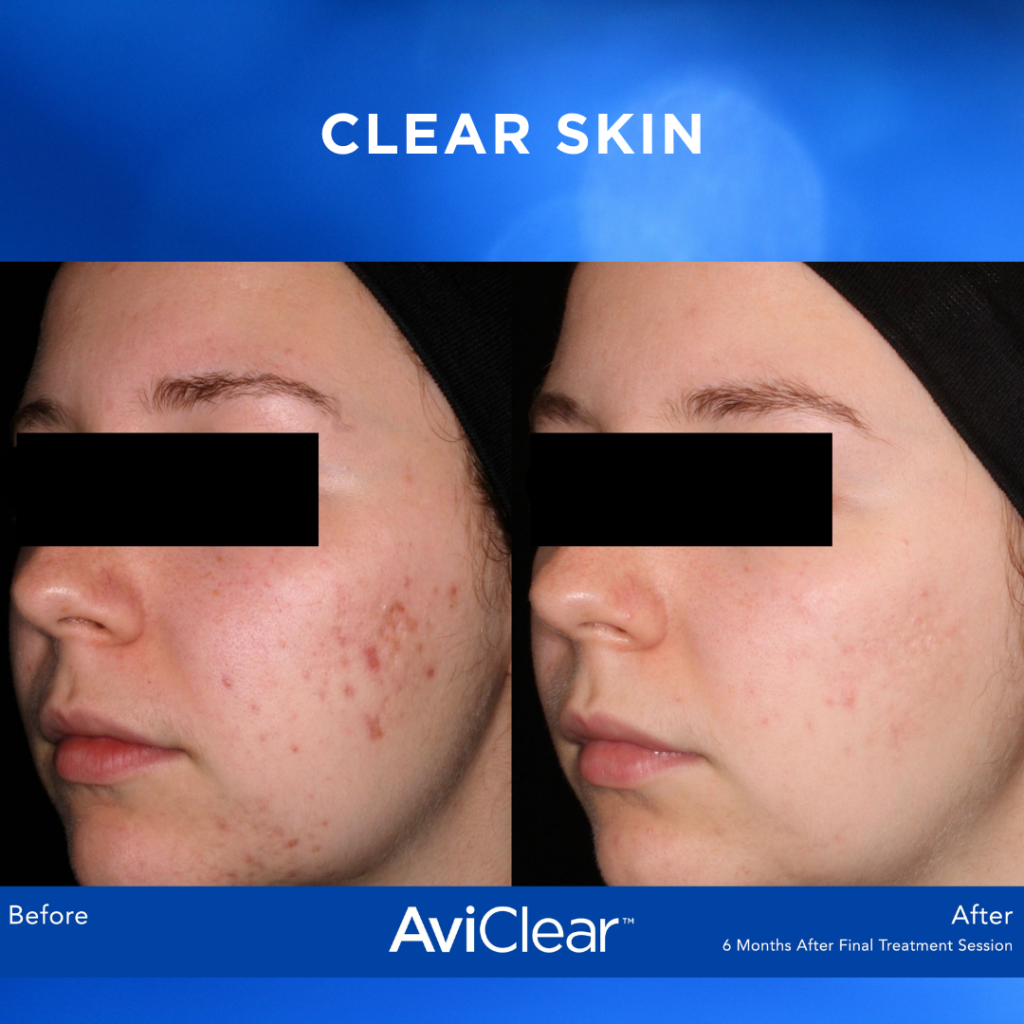 What Is Recovery Like After AviClear?
You may have some redness, mild swelling, and sensitivity similar to that of a sunburn for a day or so following your treatment. You may also experience a temporary acne flare-up. You will need to avoid sun exposure as your skin will be especially sensitive to UV rays, but otherwise, you can return to your usual routine.
Can I Continue My Usual Skincare Routine After AviClear?
You can wear makeup the day after your treatment. Do not use any products that may irritate your skin, including retinol, glycolic acid, or salicylic acid, for about a week. Your dermatologist will provide detailed aftercare instructions based on your current acne treatment protocol.
How Much Does AviClear Cost?
The cost of an AviClear treatment at our Greater Houston locations varies from person to person based on several individual factors. As part of the consultation process, we will provide you with a personalized price estimate so you know what to expect.
If you would like to learn more about AviClear and whether it is the right acne treatment for you, please contact one of our specialists at a location near you.
AviClear™ Locations Near You
High-quality skin care is never far away. Call a convenient location near you to request an appointment.