You love the warm, golden glow of the sun but not the impact it has on your skin! Sun exposure can age your skin by causing fine lines, wrinkles, age spots, and freckles. Laser skin treatments are an effective way to improve sun damage on your face, neck, and any other areas.
Men and women who want to reverse and improve sun damage with laser skin treatments come to our offices located throughout greater Houston, TX. At DermSurgery Associates, we offer laser skin treatments for a wide range of sun-related skin concerns, as shown in the infographic below.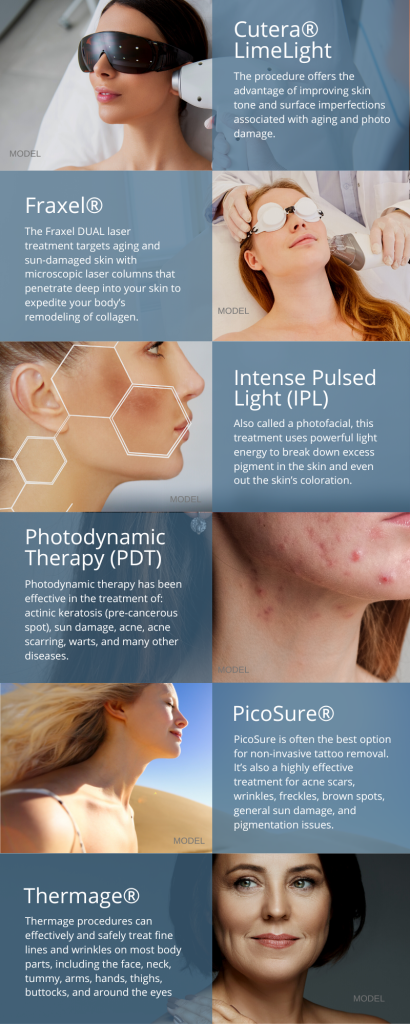 If you want to see how laser skin treatments can improve your sun-related skin damage and unveil your radiant skin, request a consultation or call us at (713) 791-9966 to schedule an appointment.