DermSurgery Associates
7515 South Main Street, Suite 240
Houston, TX 77030
Phone: (713) 791-9966
Monday–Friday: 8 a.m.–5 p.m.
Friday: 8 a.m.–4 p.m.

Houston Dermatologist, Esta Kronberg, MD, FAAD
Houston Dermatologist, Esta Kronberg, MD, FAAD
Skincare Products Available for Shipment
We have several options for ordering our wonderful skincare products.
Order from our office: Please call (713) 771-8941.
We can ship the products to you.
Order online from ABBE Labs/ A-CuteDerm.com: www.a-cutederm.com.
Call ABBE Labs/ A-CuteDerm to order: Call Monica at A-CuteDerm at (713) 299-5718 or (800) 457-0990 to place your order.
---
Dr. Esta Kronberg is a native Houstonian. She is one of the pioneers of Cosmetic Dermatology before it was known as a medical specialty. She specializes in sclerotherapy (treatment of spider veins) with custom-mixed saline solutions, BOTOX® Cosmetic, Dysport, dermal fillers, lasers, skin rejuvenation, skin care and anti-aging programs. She does all the treatments for her patients. She is one of the original users of these products in the industry. She also loves General Dermatology and treating the entire family. She founded A-Cute Derm a medical skin care company for Dermatologists.
Dr. Kronberg is a Board Certified Dermatologist. She graduated from University of Texas, Phi Beta Kappa. She has trained at Baylor College of Medicine and got her MD from the University of Texas Health Science Center in San Antonio. She went on to do her Internship and Residency at the prestigious Cleveland Clinic Foundation where she became Chief Resident for 2 years.
She has been on many local TV interviews, NBC National News and CNN Worldwide (for her treatment of sclerotherapy) and has been quoted in many magazines. She was voted Top Doc in sclerotherapy by her peers (Plastic Surgeons) for the entire country and she has been on many local and state Top Doc lists over the years.
She is a member of many professional organizations such as the American Academy of Dermatology, TMA, Harris County Medical Society, Texas Derm, Houston Derm, and American Society of Dermatologic Surgery.
She enjoys spending time with her husband, traveling, and cooking.
To schedule an appointment with Dr. Kronberg, please call: (713) 771-8941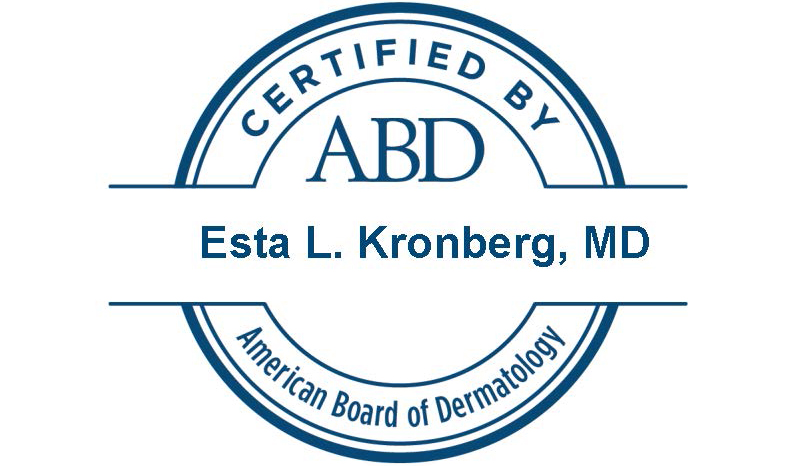 ---