DermSurgery Associates
7515 South Main Street, Suite 240
Houston, TX 77030
Phone: (713) 791-9966
Monday–Friday: 8 a.m.–5 p.m.
Friday: 8 a.m.–4 p.m.

Houston Dermatologist, Ryan R. Riahi, MD, FAAD
Houston Dermatologist, Ryan R. Riahi, MD, FAAD
Ryan R. Riahi, MD is a board certified dermatologist that specializes in general dermatology and cosmetic dermatology. Dr. Riahi was born in Houston, Texas and completed his Bachelor of Science in Biochemistry and Molecular Biology at Houston Baptist University, graduating summa cum laude. He attended medical school at the University of Texas Medical Branch in Galveston, Texas and received the Alpha Omega Alpha honors society award for being in the top of his class. After graduating medical school, he moved to Louisiana and did his internship at Tulane University Hospital in New Orleans. He subsequently completed his Dermatology Residency at the Louisiana State University Department of Dermatology, where he served as Chief Resident.
While in New Orleans, Dr. Riahi trained in general dermatology, cosmetic dermatology, and dermatologic surgery. Dr. Riahi has extensive experience in the management and treatment of dermatologic conditions in individuals with skin of color.
Dr. Riahi has published numerous manuscripts and continues to mentor medical students. Dr. Riahi has authored publications on anti-aging and believes in tailoring a customized skincare regimen for each patient. Dr. Riahi takes hair loss seriously and dedicates entire appointments to this condition. His clinical interests include general and cosmetic dermatology, skin aging, the diagnosis and treatment of skin cancer, retinoids and the treatment of photodamaged skin.
Dr. Riahi currently lives in Sugar Land with his wife and two sons. Dr. Riahi enjoys exercising and his hobbies include weightlifting, karate, and yoga.
For before and after photos, please visit Dr. Riahi's Facebook or Instagram page.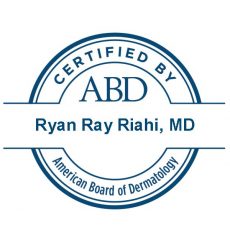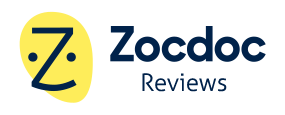 ---