Dr. Esta Kronberg, board-certified dermatologist at our Southwest Memorial Beechnut Suite 290B office in Houston, TX, shared her tips for caring for your skin this winter with CW channel 39.
Dr. Kronberg shares her tips for keeping your skin hydrated during the cold and dry winter months and she shares her favorite brands of over-the-counter moisturizers to use throughout the year.
Watch her interview here.
Dr. Kronberg also shares her recommendations for helping to care for your childrens' skin during the winter months and throughout the year.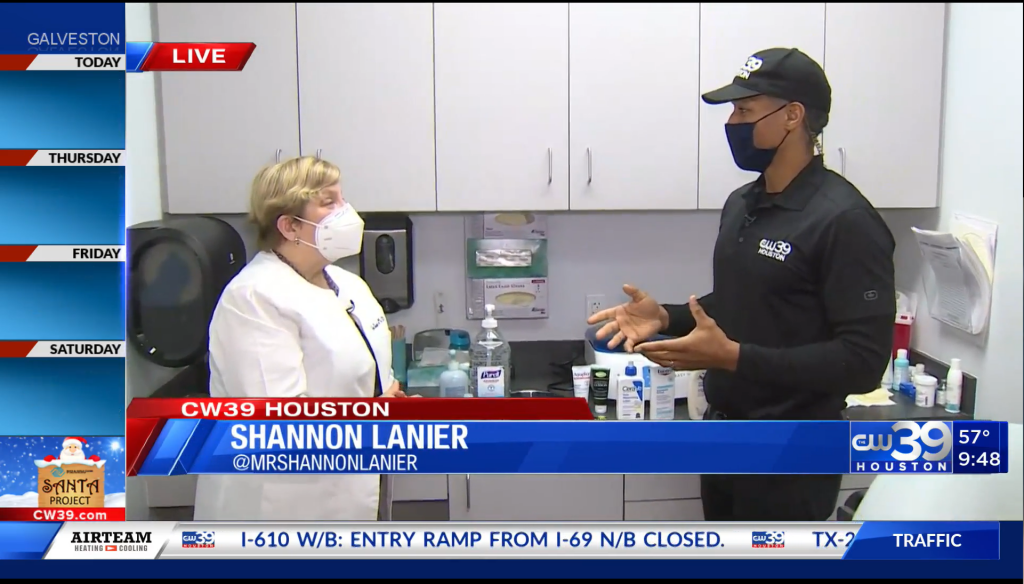 She provides recommendations for caring for kids' skin, including regular hand washing in addition to using hand sanitizer, adding layers when you go outside, wearing proper footwear, lip balm, and using fragrance-free detergent to avoid skin irritation and dryness.
Watch her interview here.