As the holidays approach and winter sets in, we often feel a season of change on the way, a time to prepare for the new year with confidence and focus. If skin issues are something you'd like to change, you have some great options for amazing rejuvenating treatments as a fantastic gift to yourself this holiday season. Let's look at skin treatment, in particular, Fraxel Dual, Botox, Juvederm and PicoSure therapies.
Fraxel Dual skin treatment



Among the most popular treatments in the Fraxel line is Fraxel Dual, an advanced laser therapy designed for skin resurfacing and rejuvenation.
This is a perfect choice for people who want to address wrinkles, surgical scars, age spots, sun spots, sun damage, loss of pigmentation and other skin issues. Fraxel Dual uses precise laser wavelengths to target blemished areas and restore the skin to a significant healthier and younger appearance.
Desired results are typically achieved in four to six treatments. Recovery time after each treatment is minimal, and side effects are usually limited to some temporary redness and swelling.
Botox skin treatment



Botox is one of the most popular skin rejuvenating treatments available for a simple reason: it works. Botox treatment is ideally used to remove forehead wrinkles, crow's feet and frown lines.
Botulinum toxin, as it is scientifically known, is a part of various medical treatments because of its muscle-relaxing properties. When used in cosmetic dermatology, Botox blocks nerve impulses in problem areas, allowing the targeted muscles in the face to relax. The result: wrinkles and lines go away and stay away for up to six months.
If you want to effectively address premature aging, Botox is a great choice. Treatment requires no sedatives or anesthetic drugs. There's zero downtime, so you can resume your day right after treatment.
Juvederm skin treatment



Aging is inevitable, but how you look as you age is more in your control than you might realize. One of the natural results of aging is a loss of volume in the face. And one of the best ways to combat this process is Juvederm.
Juvederm is a new injectable that is fully approved by the FDA. It's a filler designed to give you long-lasting correction of facial folds and wrinkles. Juvederm contains the highest concentration of hyaluronic acid among all dermal fillers on the market. If volume loss is an issue for you, speak with a dermatologist to learn more about Juvederm.
PicoSure skin treatment



PicoSure is a very popular laser treatment that addresses acne scars, freckles, wrinkles, sun damage, brown spots and more. It's even highly effective in removing tattoos. For anyone who desires smoother, healthy-looking skin, PicoSure is a therapy to consider.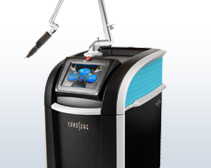 PicoSure is not a surgery, and there are no invasive procedures involved. It works by sending quick bursts of laser energy into the problem area to break up blemishes. It's a lot more gentle on the skin than older heat-based laser treatments and works well on the face, neck, chest, arms, legs and hands. In most cases, downtime is minimal, and fewer applications are necessary than with other laser skin treatments.
You can learn more about Fraxel Dual, Botox, Juvederm and PicoSure tattoo removal by contacting DermSurgery Associates of Houston and finding out if you're a good candidate for these amazing therapies. Call (713) 791-9966 and schedule an appointment with a licensed dermatologist.
#      #      #      #      #
DermSurgery Associates is a Greater Houston area dermatology practice offering cosmetic, surgical and non-invasive dermatology treatments and procedures with industry-leading physicians trained and experienced with the most current dermatology technologies and procedures.  For more information, contact:
DermSurgery Associates
7515 Main, Suite 240
Houston, TX 77030
713.791.9966