Young people returning to school after the summer have a gazillion things to think about. For many, one of those things is facing another year with an ongoing acne problem. Whether it's active acne or scarring from previous bouts, nobody likes showing up for school with unsightly facial blemishes.
Now, they don't have to.
With the Vbeam Perfecta® pulsed dye laser, teens and others with acne issues can experience a major improvement with just a few acne treatment sessions at our Houston clinics. This outpatient laser procedure is safe and highly effective when performed by a licensed dermatologist, bringing about a new "look" and increased confidence in teen patients who set high standards for their appearance.
How Does Vbeam Help With Acne?
Vbeam is a pulsed dye laser than sends bursts of light into the affected areas of the skin. This light works on acne scars by shutting down the blood vessels that are causing redness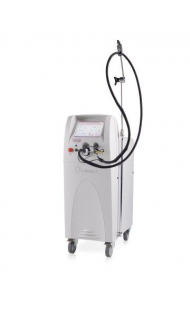 and discoloration. Additionally, the process can accelerate the production of collagen to give the newly clear skin more depth and luster.
For active acne, Vbeam helps destroy acne bacteria in a way that is totally non-intrusive and gentle to the patient.
It can also help fade redness after acne and smooth out acne scars.
How Long Does It Take To Heal From Vbeam?
The last thing active teens need is to be shut down while waiting to recover from a medical procedure. Fortunately with Vbeam, there's no shutting down of any kind. After treatment, patients are up and ready to get on with school or work or whatever they have planned.
There may be some swelling after treatment, which is easy to manage with cold compresses. The swelling usually goes away in several hours. Based on your individual condition, your dermatologist can more accurately predict side effects and how long they'll last. You can learn more about the after-effects of a Vbeam treatment, whether it's used for addressing rosacea or acne, from Healthline.
Should I Get Vbeam?
If you've been repeatedly disappointed with "home-spun" acne treatments, you may be a good candidate for Vbeam Perfecta. Be sure to read our related blog post, 4 Signs You May Need Professional Acne Treatment for more information about knowing when it's time to move beyond over-the-counter treatments.
Those who want to deal with acne issues now, not some time down the line after weeks and weeks of messy cream applications, Vbeam may be just what you're looking for. Other treatments may also be effective for acne treatment, so be sure to talk with your dermatologist to find the right treatment for you.
Parents: If your child is fed up with acne treatments that just don't work, contact DermSurgery Associates and tell us about your child's condition. We can schedule an appointment with a licensed dermatologist at one of our Houston area locations near you, where they can get to know your child and their specific needs. From there, they will recommend an effective treatment program to help relieve your teen's acne.
Call us today at 731.791.9966 or use our online form to request a consultation and make back-to-school the fun and exciting time it should be.
# # # # #
DermSurgery Associates is a Greater Houston area dermatology practice offering cosmetic, surgical and non-invasive dermatology treatments and procedures with industry-leading physicians trained and experienced with the most current dermatology technologies and procedures. For more information, contact
DermSurgery Associates
7515 Main, Suite 240
Houston, TX 77030
ph.713.791.9966