Stubborn fat deposits under your chin and sagging skin on your face and neck are normal parts of aging. However, if these concerns make you feel self-conscious or keep you from social situations, several effective treatments can help. At our Houston dermatology practice, we believe in finding the right treatment plan based on the individual.
Our patients have had great results with KYBELLA® to reduce the appearance of a "double chin" caused by stubborn fat under the chin (also called submental fat). We also offer Thermage®, a treatment that improves skin laxity on the neck and face. Take a look at the before and after photos below to see how these nonsurgical treatments help men and women sculpt their facial contours and achieve smoother, firmer-looking skin.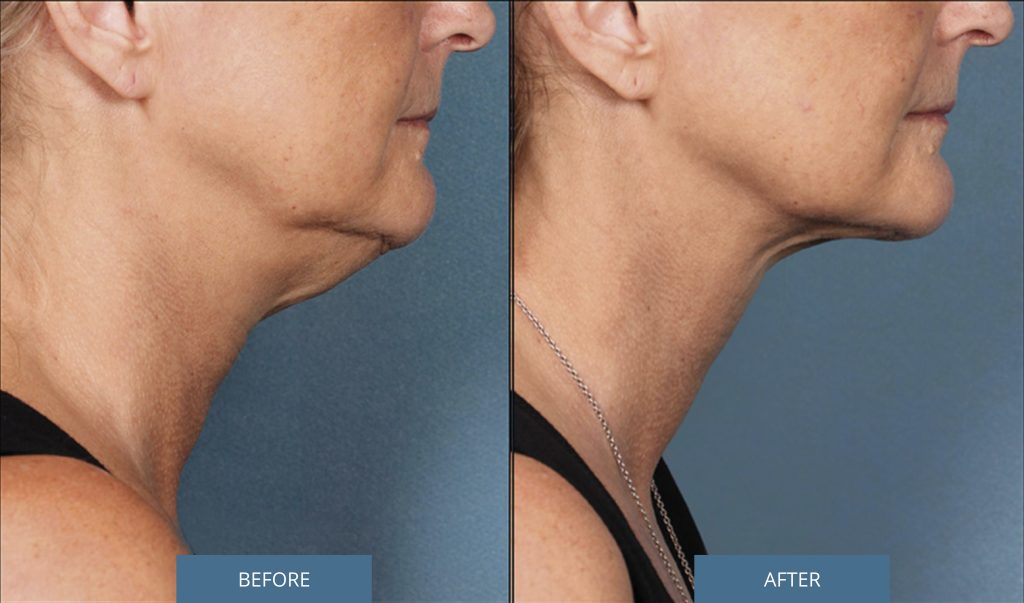 This lovely lady had stubborn fat deposits under her chin that were aging her and weighing her face down. She chose KYBELLA treatments to melt away fat cells and sculpt the area underneath her chin. Since she only had moderate fat deposits under her chin, she was the perfect candidate for KYBELLA.
Our patient wanted more definition under her chin to complement the elegant shape of her face. KYBELLA eliminated the submental fat deposits, so her face has a new, sleeker shape and her jawline is more contoured for an overall more youthful appearance.
This woman opted for Thermage to tighten the slack skin around her eyes. After her treatment, her lovely blue eyes are more prominent, and her whole appearance looks more youthful and refreshed. (Photos courtesy of Solta Aesthetic Medical Center.)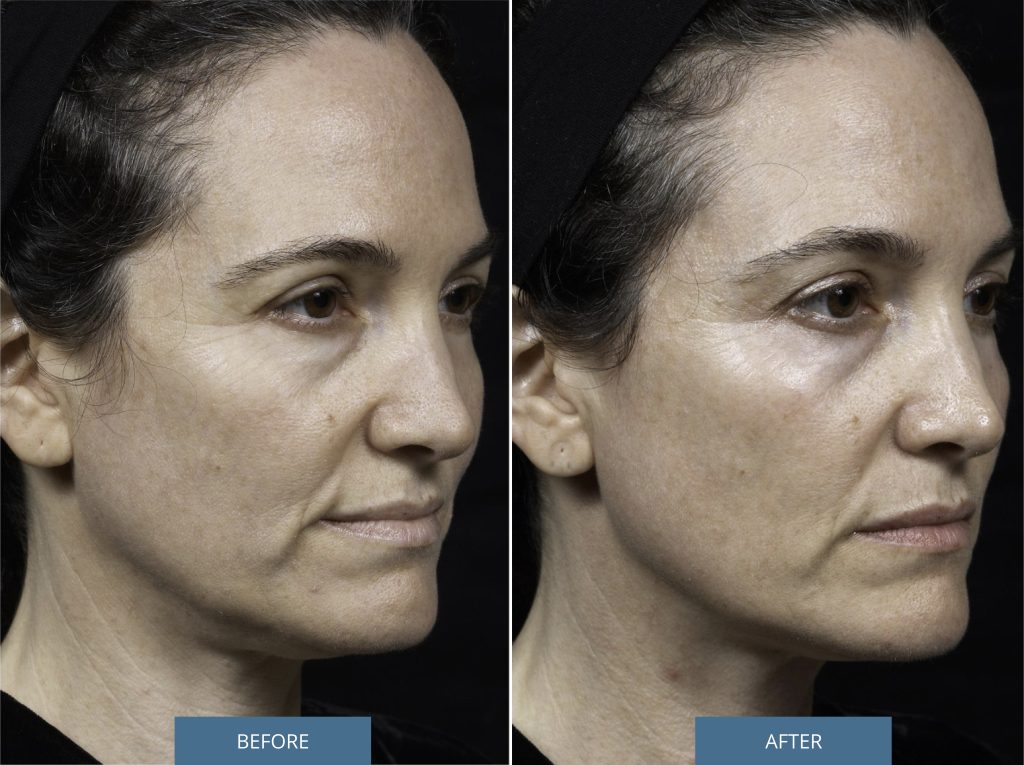 This young woman wanted to tighten the skin on her face and neck so she could achieve a subtle refresh. Thermage smoothed the wrinkles and folds, making her skin look more supple and giving her face a younger and more rested look. Best of all, the nonsurgical Thermage treatment was fast and required nominal downtime. (Photos courtesy of Solta Aesthetic Medical Center.)
Sagging upper eyelid skin ages your appearance. This patient wanted to tighten that sagginess and smooth out fine lines and wrinkles around her eyes. After her Thermage session, the area looks much smoother and firmer. She was also able to improve the sagging skin above her eyelids that shrouded her eyes and now looks more alert and refreshed. (Photos courtesy of Solta Aesthetic Medical Center.)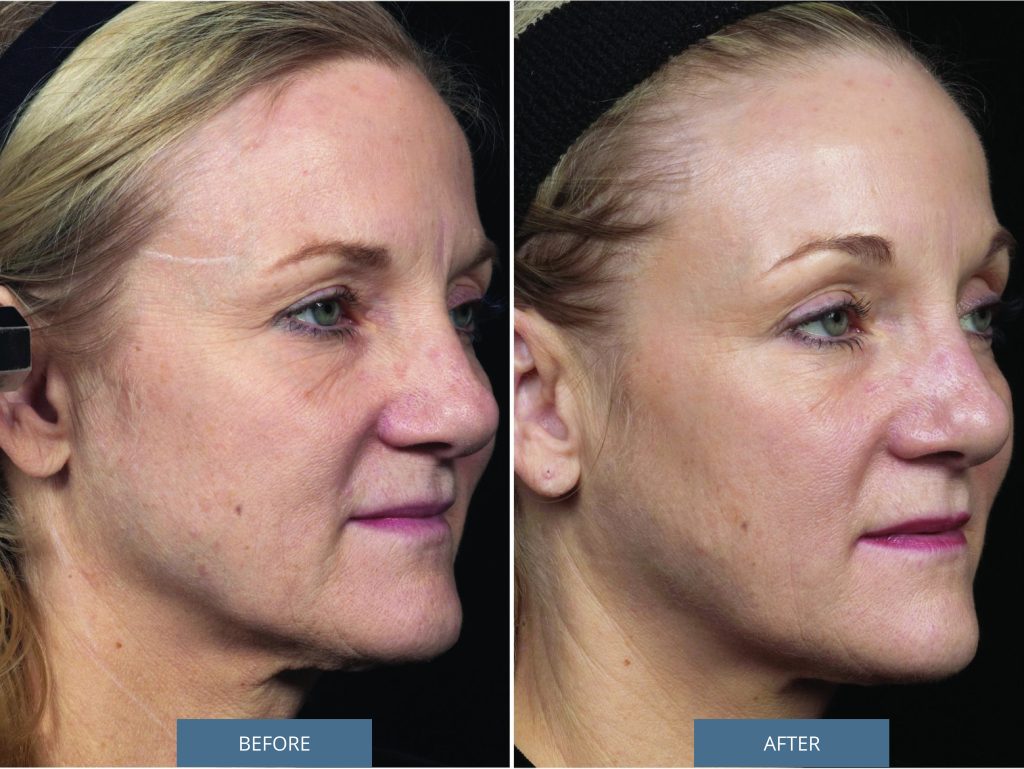 This woman wanted to improve her skin laxity to eliminate facial lines and creases and look more vibrant. After her Thermage treatment, her skin is taut and firm, and she looks younger and more radiant. She was able to accomplish all this with just one Thermage session! (Photos courtesy of Solta Aesthetic Medical Center.)
Sculpting your facial contours and improving skin laxity is simple with KYBELLA, Revance, and Thermage – all with minimal downtime. These treatments are perfect for facial rejuvenation and contouring if you are not ready for surgical options. If you want to see if these treatments are right for you, request a consultation or call us at (713) 791-9966 to schedule an appointment.