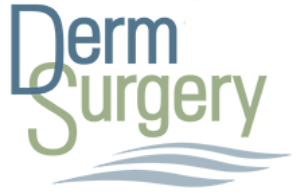 https://www.dermsurgery.org
(713) 791-9966
DermSurgery Associates – Main St. 200
DermSurgery Associates – Main St. 200
7515 South Main Street , Suite 200
Houston, TX 77030

Phone:

(713) 791-9966
Hours:
Monday–Thursday: 8:00am–5:00pm
Friday: 8:00am–4:00pm
Saturday–Sunday: Closed
At our South Main location in Suite 200, Houston, Dr. Scarlett Boulos, FAAD offers a full range of medical, surgical and cosmetic dermatology in a welcoming environment. She and her staff speak English, Spanish, Arabic and French for your convenience.
Dr. Boulos, board-certified Houston dermatologist, specializes in providing medical dermatology, dermatologic surgery, and cosmetic dermatology for a wide range of skin conditions, including lines and wrinkles, sun damage, discoloration, acne, eczema and biopsies. She treats both adults and children at this location.
Dr. Boulos is a Fellow of the American Academy of Dermatology and member of the American Academy of Dermatology. She and her team of nurses and medical assistants have years of experience and specialized training in medical and cosmetic dermatology. She is also board-certified in pediatric dermatology, with specialized training in treating complex pediatric dermatology cases, including vascular lesions and uses surgical and laser treatments to treat skin concerns in children.
We are located on South Main St. south of Brays Bayou, between State Highway 288 and Interstate 610 in the South Main neighborhood in south Houston, TX.
We are proud to serve these neighborhoods and areas of Houston, Texas:
South Main
Old Brasewood
Braeswood Place
West University
Rice Village
River Oaks
Willow Meadows
Texas Medical Center
Meyerland
Greater Houston area
Back to Top