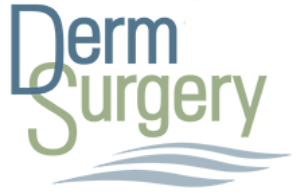 https://www.dermsurgery.org
(713) 791-9966
Houston Dermatologist, Christy Woodruff, MD, FAAD, MBA
Houston Dermatologist, Christy Woodruff, MD, FAAD, MBA
Dr. Woodruff is from Houston and graduated from Bellaire High School. She attended Trinity University in San Antonio, graduating cum laude with a Bachelor of Arts in psychology. She then attended The University of Texas Medical School at Houston, graduating as one of the two valedictorians, and was elected to Alpha Omega Alpha medical honor society for junior and senior years of medical school.
After medical school, she did an Internal Medicine internship at Harvard Medical School – Massachusetts General Hospital in Boston. Next, she completed three years of Dermatology Residency at Baylor College of Medicine in Houston. She passed the American Board of Dermatology certifying exam in 2003, to become a Board-Certified Dermatologist. She recertified in 2011, and she continues to maintain her board certification in dermatology.
She started a dermatology practice in Sugar Land in 2004, then sold it and moved to Brenham in 2010, which is when she started Brenham Dermatology. In 2015, she sold Brenham Dermatology to DermSurgery Associates/ Dr. Leonard Goldberg. Dr. Woodruff continues to work in Brenham for DermSurgery Associates, treating people in Washington county and surrounding areas.
In 2016, Dr. Woodruff returned to school, while working as a physician, to earn her MBA from Rice University Jones School of Business. She graduated from the Executive MBA program at Rice in 2018.
Dr. Woodruff enjoys living in the country and enjoys spending her free time cycling, managing her property for wildlife, hanging out with her dogs, traveling, and taking pictures. She remains involved with Bo's Place in Houston, where she has served as a volunteer, Board Member, and now Advisory Board Member.

Back to Top